Trinkets from the sea
Adori Designs is a small business based in Hunterdon County, NJ. We create decoupage seaside inspired home decor gifts such as oyster ring dishes, oyster shell ornaments, and unique trinket keepsakes.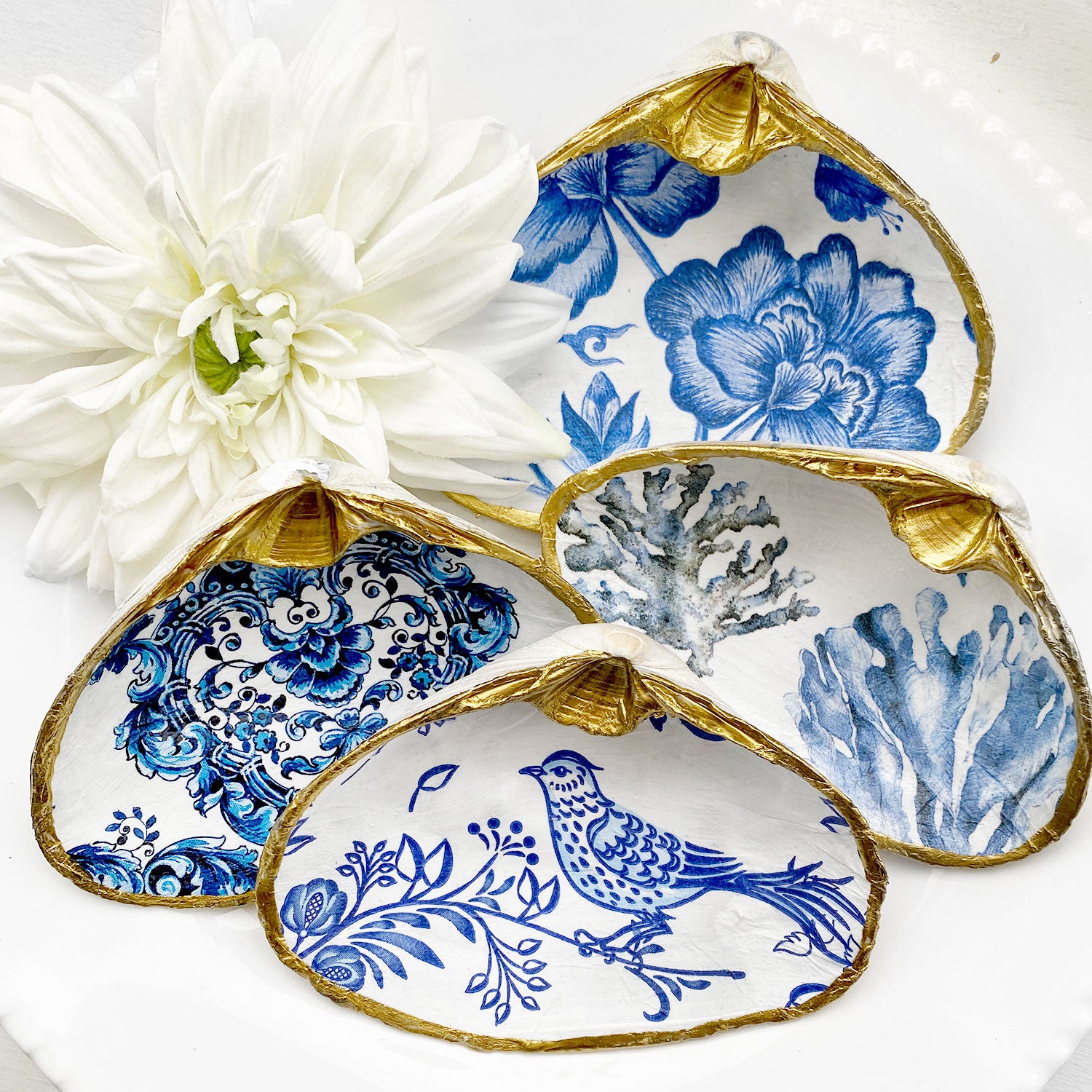 Our mission and giving back
Aside from the occasional beachcombing, we engage in various efforts. These include partnering with local restaurants and markets to save and recycle oyster shells, and making annual donations to oyster reef restoration projects. By working with our community and using recycled materials, we are able to give back to the environment and help restore the oyster reefs.
Linda

"Exceptional customer service!!! I was so fortunate to email the seller and learn one small shell was going to be available! I got it immediately, and shipping was very fast and so carefully wrapped. My husband collects lighthouses, and this arrived early for our anniversary. We love this shell; it is just beautiful! Thank you so much!"

Marissa

"I loved the ornament! Our office does a staff Christmas tree with everyone who has ever worked at the office. Each person when they are hired gets an ornament for the tree to stay with the office forever. This came exactly as expected and was so cute. Everyone loved it as they all know no matter where I live I am a complete Jersey Girl forever. Thank you so much for the sweet ornament!!"

Stephanie

"I bought this small trinket dish for a friend for Christmas and it is just as pictured. The shipping was quick and I've already got it wrapped up and waiting for Christmas. I will be back to purchase more. What a great little gift for my girlfriends."